A thumbnail is the small picture showcasing your product. You can showcase up to four thumbnail images per product. You can find information on creating thumbnails here.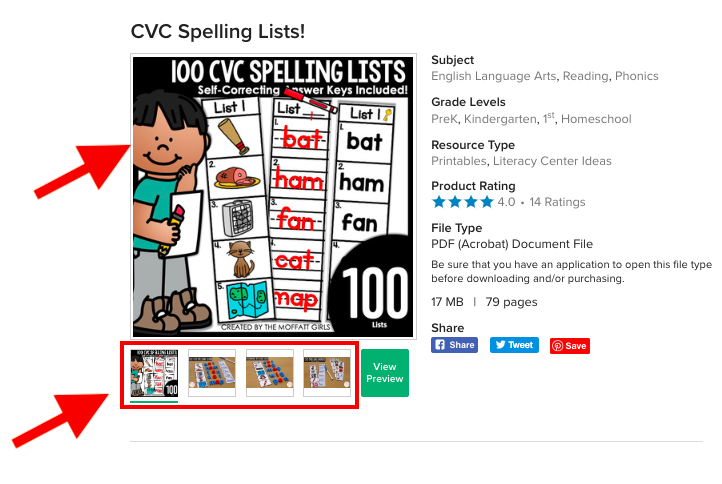 A preview is a demo-length version of the actual product, which you can make available for download so prospective Buyers can consider what your resource has to offer before deciding to buy the full product. Your preview file can be any length, but most are 1-3 pages.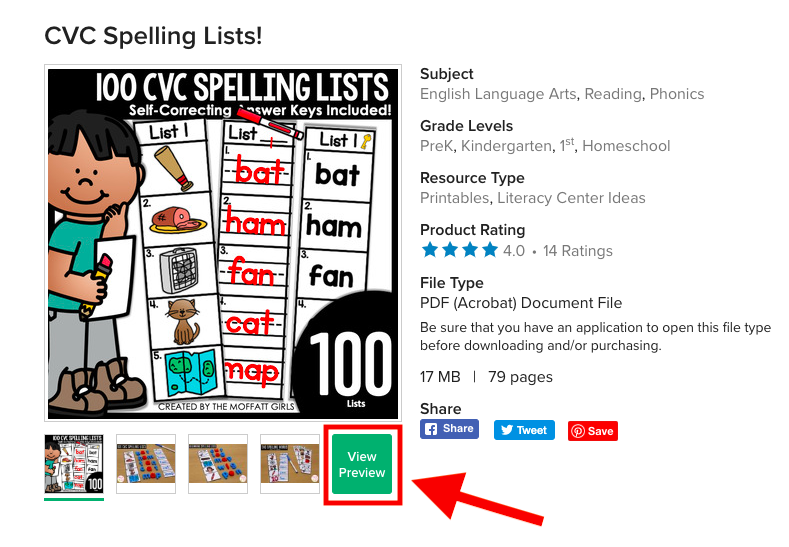 Seller's Tip: We suggest you make your preview long enough to give the Buyer a good idea of what your product is about, but without giving all of your content away! Product pages containing preview downloads are better positioned to sell.