TPT offers the following Seller Membership options. All members can make purchases and download free Resources from the TPT Marketplace. Only Sellers can upload, share, and sell Resources. The Marketplace Payout Rate, Fees, and features that apply to each Seller Membership type are detailed below. The Marketplace Payout Rates specified in the table below apply only to sales taking place on the TPT Marketplace and do not apply to Resources accessed through TPT School Access which is addressed in our TPT School Access Supplementary Terms for Sellers. This Seller Fees and Payout Rates policy is incorporated as part of our Terms of Service.

Teacher-Authors (Sellers):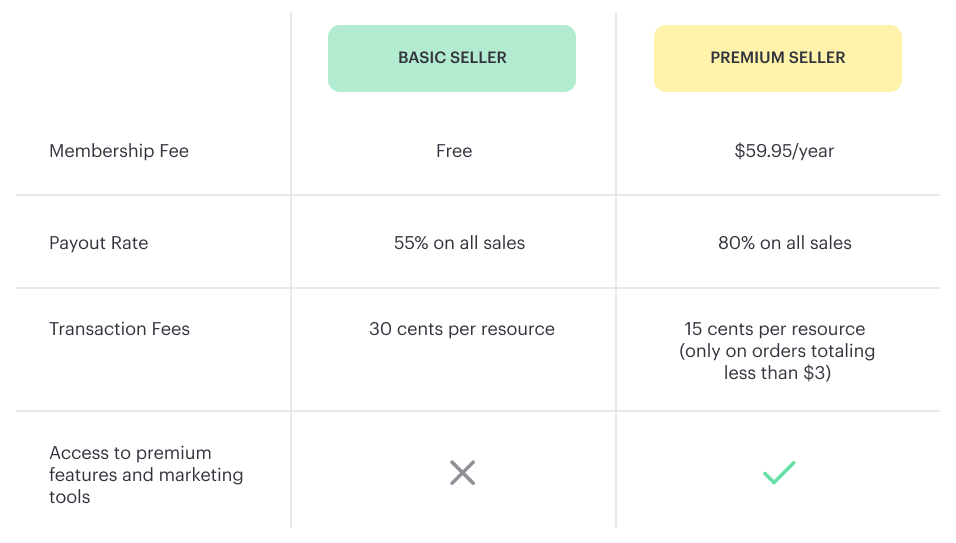 Publishers:
If you're an entity offering content you didn't personally author, you're welcome to register for a limited access self-service TPT Publisher Membership. There is no annual fee for this type of account, and sales made through the TPT Marketplace are split 50/50. Publisher Members are also able to participate in the TPT School Access Catalog as eligible.