This might be because you didn't create the Activity or Assessment as an Activity "For My Store" or an Assessment "For My Store" (see screenshot below). If you intend on selling your Easel Activity, please make sure that you're selecting the "Activity for listing" option under the "For My Store" header.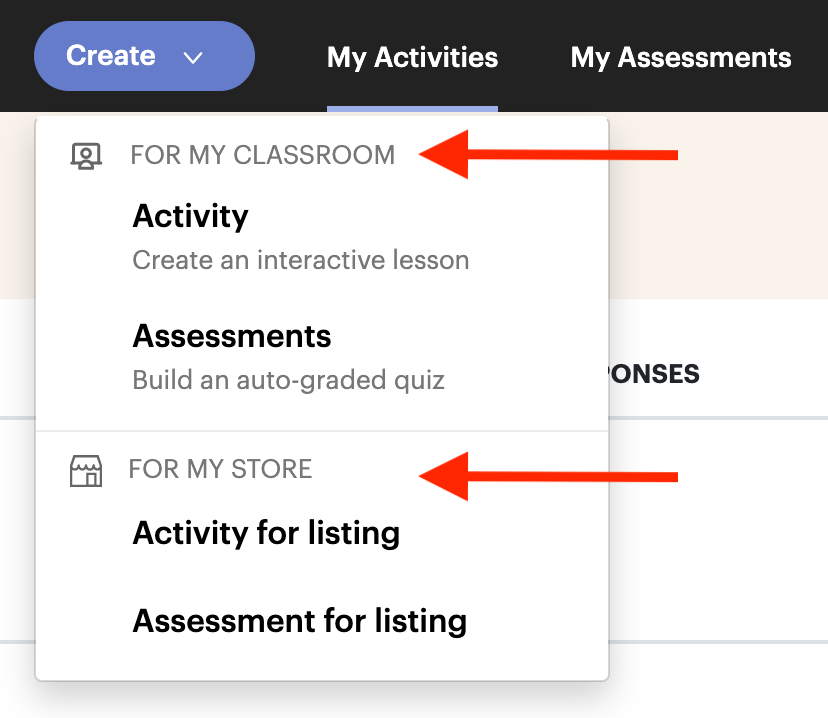 If you created an Easel Activity or Assessment under the "For My Classroom" header and would like to list it to sell, please:

Log into your TPT account.
Click on your profile icon on the top right of the page and select "

My Easel Library

."
Locate the Activity or Assessment you'd like to sell and click the 3 dots on the right.
Click "Add to TPT Listing."
Your resource can now either be listed on its own or attached to an existing product in your store!