Easel Activities
Once a student has turned in an activity, teachers can use all of Easel's tools to grade the assignment. Here are some ways teachers are using Easel Activities' tools to grade:
Create self-checking multiple choice questions using images, shapes, and text boxes as answer choices to deliver instant feedback to students.

Upload images of stickers to build investment when students do an especially good job.

Use the Pen tool to mark up the activity like grading with pen and paper.

Use the Text tool to make notes or reminders to the student
Teachers also have an easy-to-use "Teacher Comment" field to use alongside Easel's annotation tools when reviewing student work in Easel Activities. Students receive their teacher's comments when their work is returned, and can use the feedback to review their work or try the assignment again if it has been re-assigned by the teacher.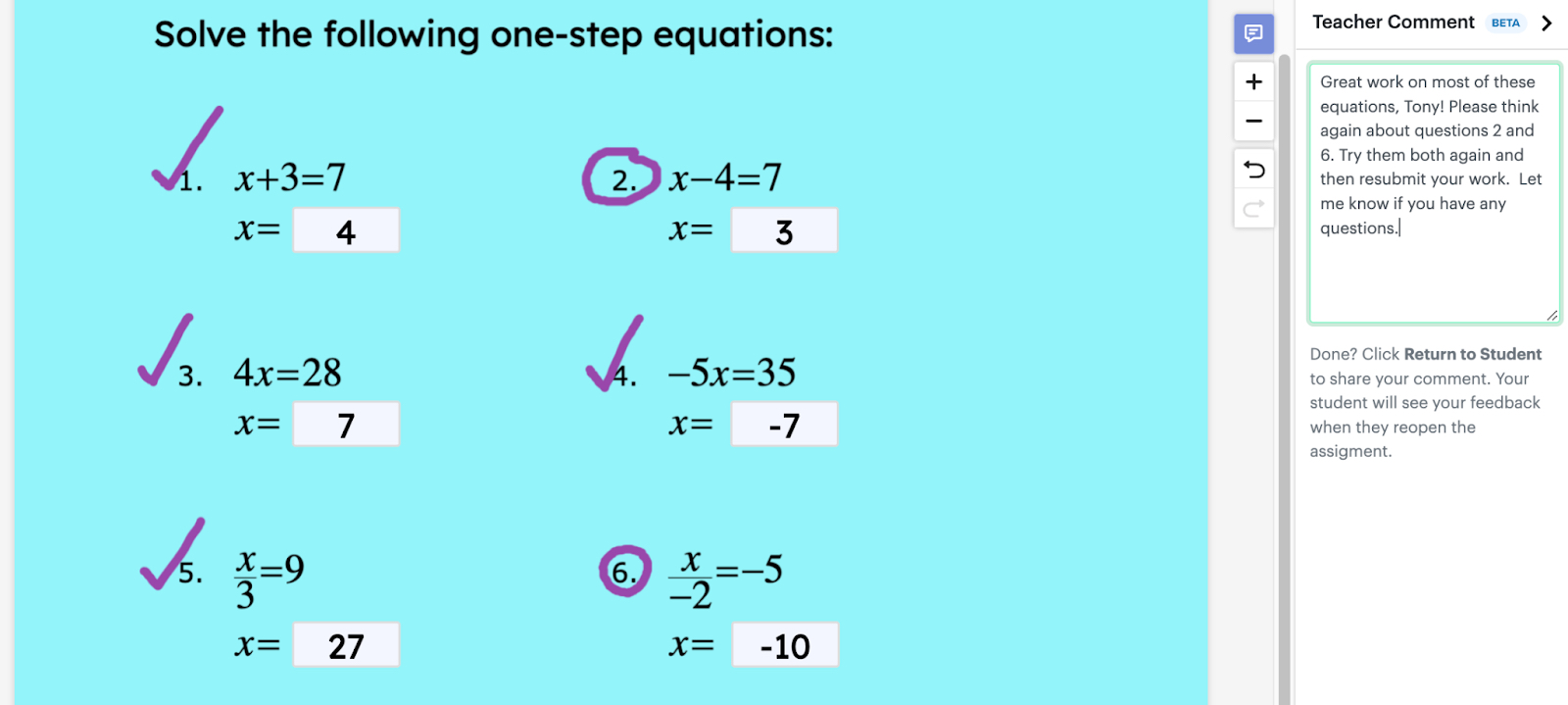 Easel Assessments
Easel Assessments are autograded so teachers can focus on making instructional choices based on student performance instead of spending time grading. A teacher can view their student's responses to assessments at a class level (Overview) or by looking at the specific questions (Questions). Feedback can be provided through an LMS or an in-person student conference.