Easel Assessments allow you to add images as options for your multiple choice answers. When creating your Assessment questions, you can select the "Add an Image" icon to select an image for use. Please be sure to only upload images you have the right to use with our platform.
Once an image is selected you will be able to edit the image (crop and rotate) directly within the Assessment upload.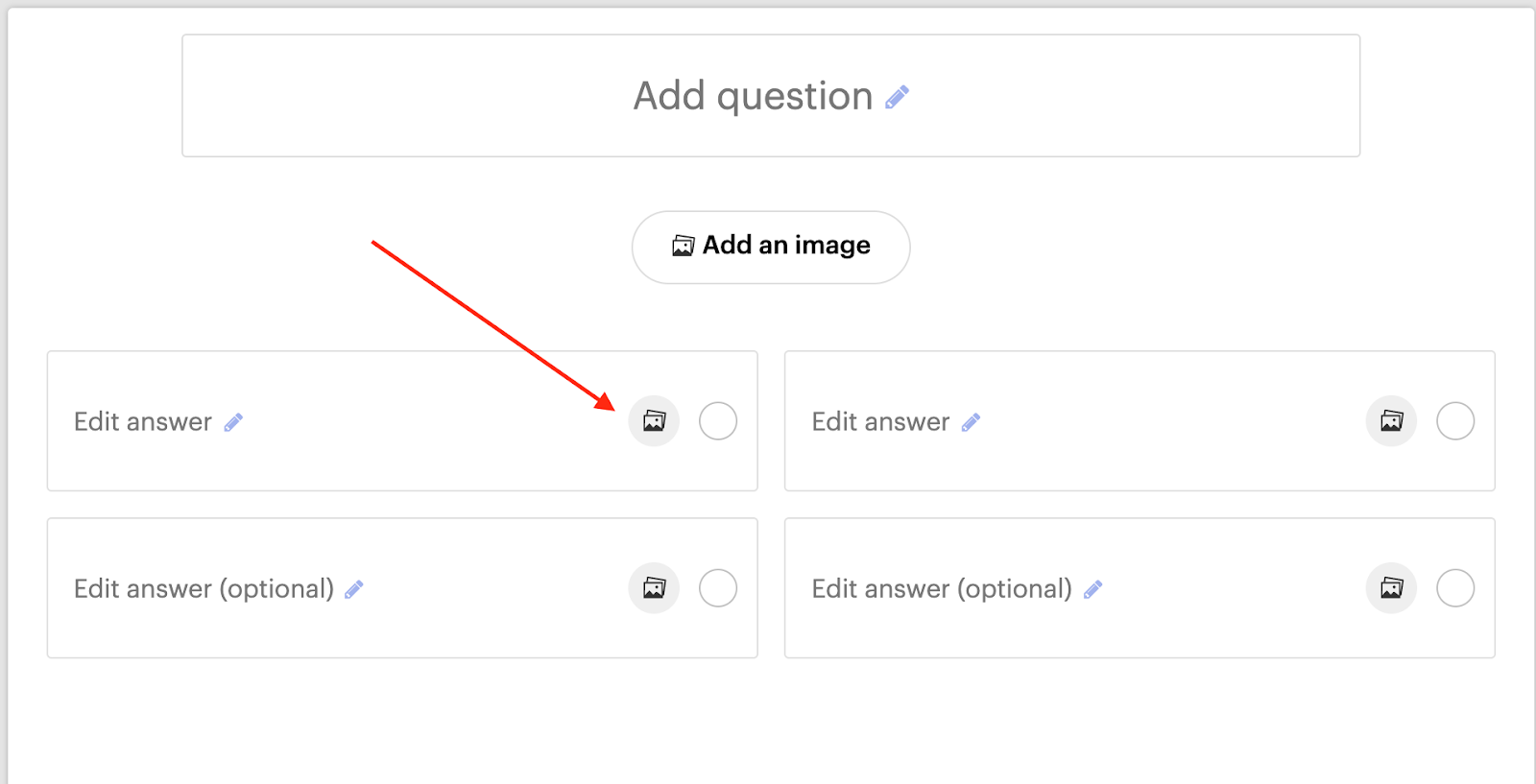 For information regarding the types of images you can use, please refer to this FAQ.