Sellers have the ability to attach one Easel Activity and an unlimited number of Easel Assessments to any type of product listing!
You will not be able to attach an Easel Activity or Assessment directly to a TpT Bundle. However, Buyers who purchase a TpT Bundle will have access to any Activities or Assessments that may be attached to the individual resources that make up the Bundle.
Compatible products: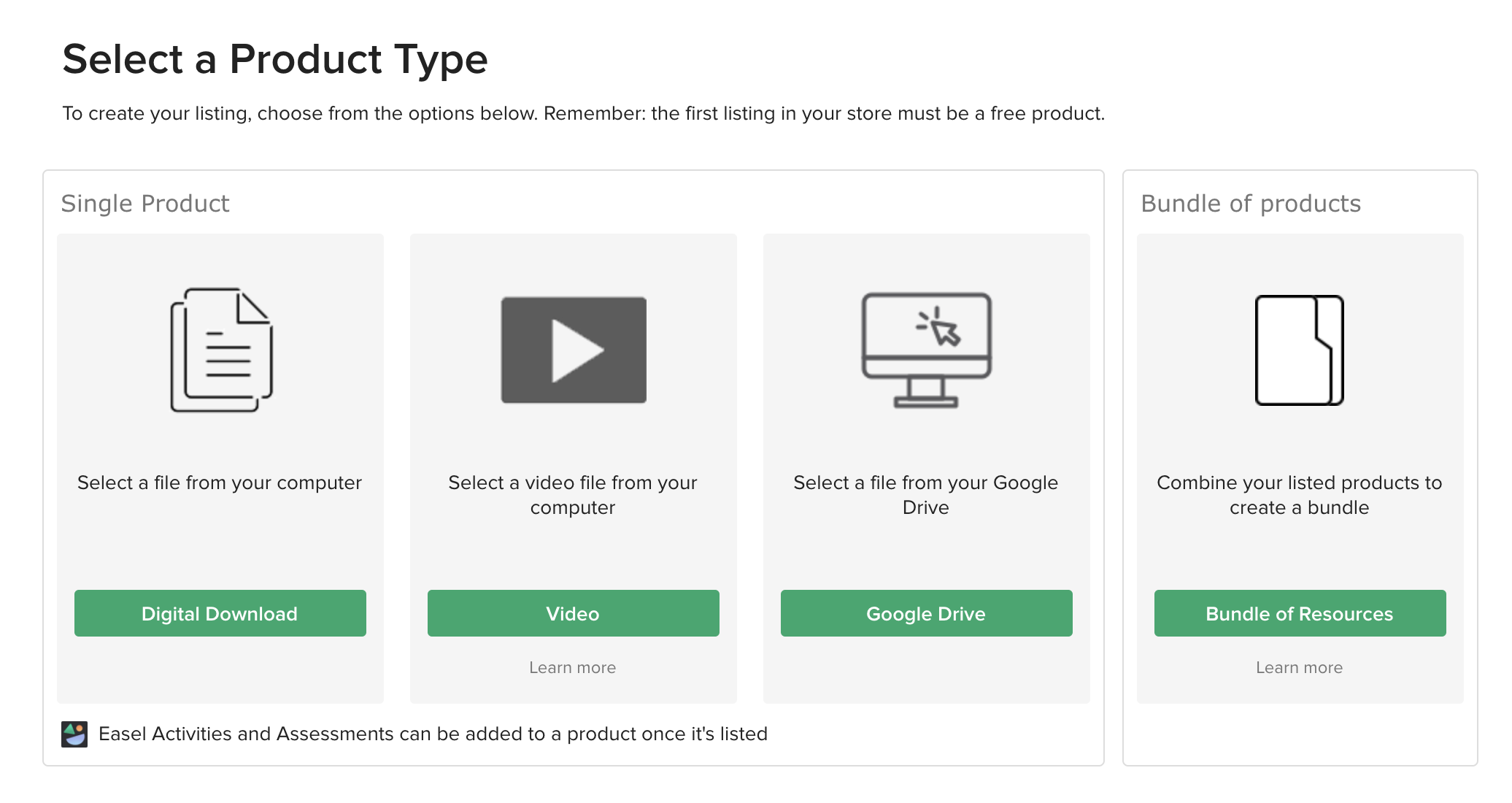 If you're a Seller and you need assistance with Easel we encourage you to book a one on one session with a member of Team TpT! We'll be happy to answer any questions that you may have. To schedule a session with Team TpT, please click on the Help Center article linked below. We look forward to seeing you!
How can a Seller connect with Team TpT to learn about getting started with Easel by TpT?