You can easily locate resources that are enabled for Easel by applying the "Easel by TPT" filter to your search results. To do so, first, use the search bar to perform a search, then select the "Easel by TPT" checkbox on the left side of the search results page. See screenshot below: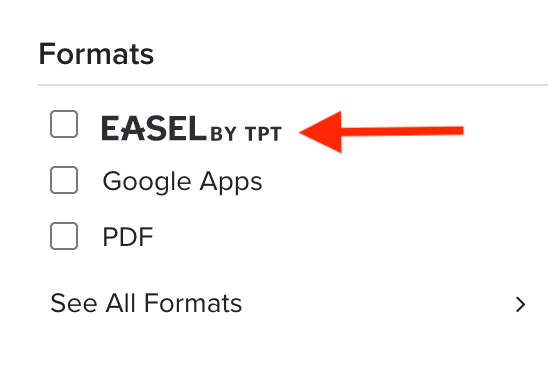 If a Teacher-Author has already prepared an Easel Activity for the resource, you'll see this "Easel Activity Included" label in search results: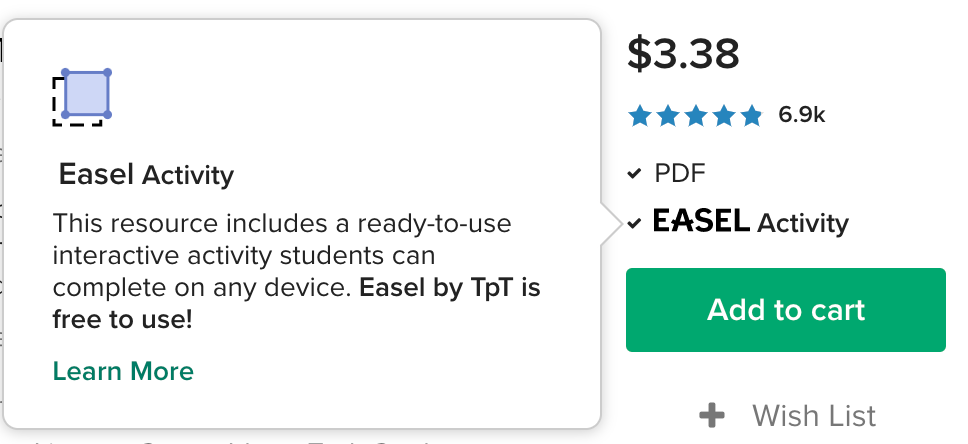 If you'd like to view a tutorial of how to search for Easel Activities on TPT, see our video walkthrough here:
You can watch all of our Easel Activities How To Videos here.