All products purchased from the TpT marketplace are digitally delivered to the "My Purchases" section of your TpT account immediately after you complete your order. Unlike a traditional marketplace, where you would expect to receive your order in the mail, all the resources on TpT are digital goods, and require no physical shipping.
To access your digital resources, make sure you're logged into the TpT account that you used to purchase them and go to the My Purchases section. In order to find the "My Purchases" section of your account, please log into your account and click on "My TpT". From the "My TpT" dropdown menu, simply click on "My Purchases" (see example below):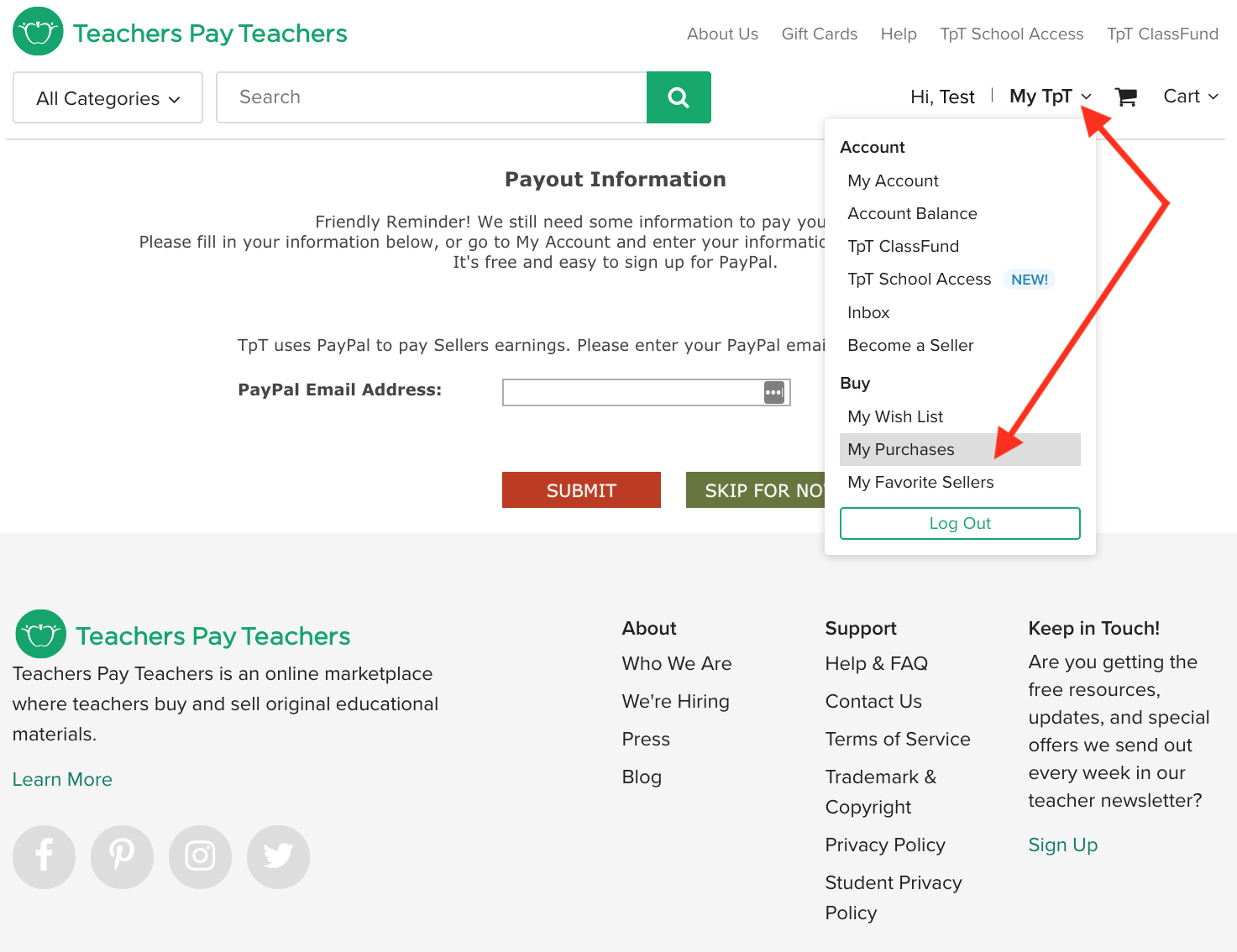 Click the red "Download Now" button to download the files you've purchased to your computer.
If one of your purchases is not appearing in the "My Purchases" section of your TpT account, this usually means that you placed your order under a different account. It's not uncommon for TpT'ers to accidentally create a second account! If you think that might be the case, we recommend trying to log in with any other email address that you may have used to create an account on TpT.
However, if you need assistance just contact us here and we can help!