If you forget your username or password, you can go to the login page and click on "Forgot Username?" or "Forgot Password?". This will trigger a reset email from TPT.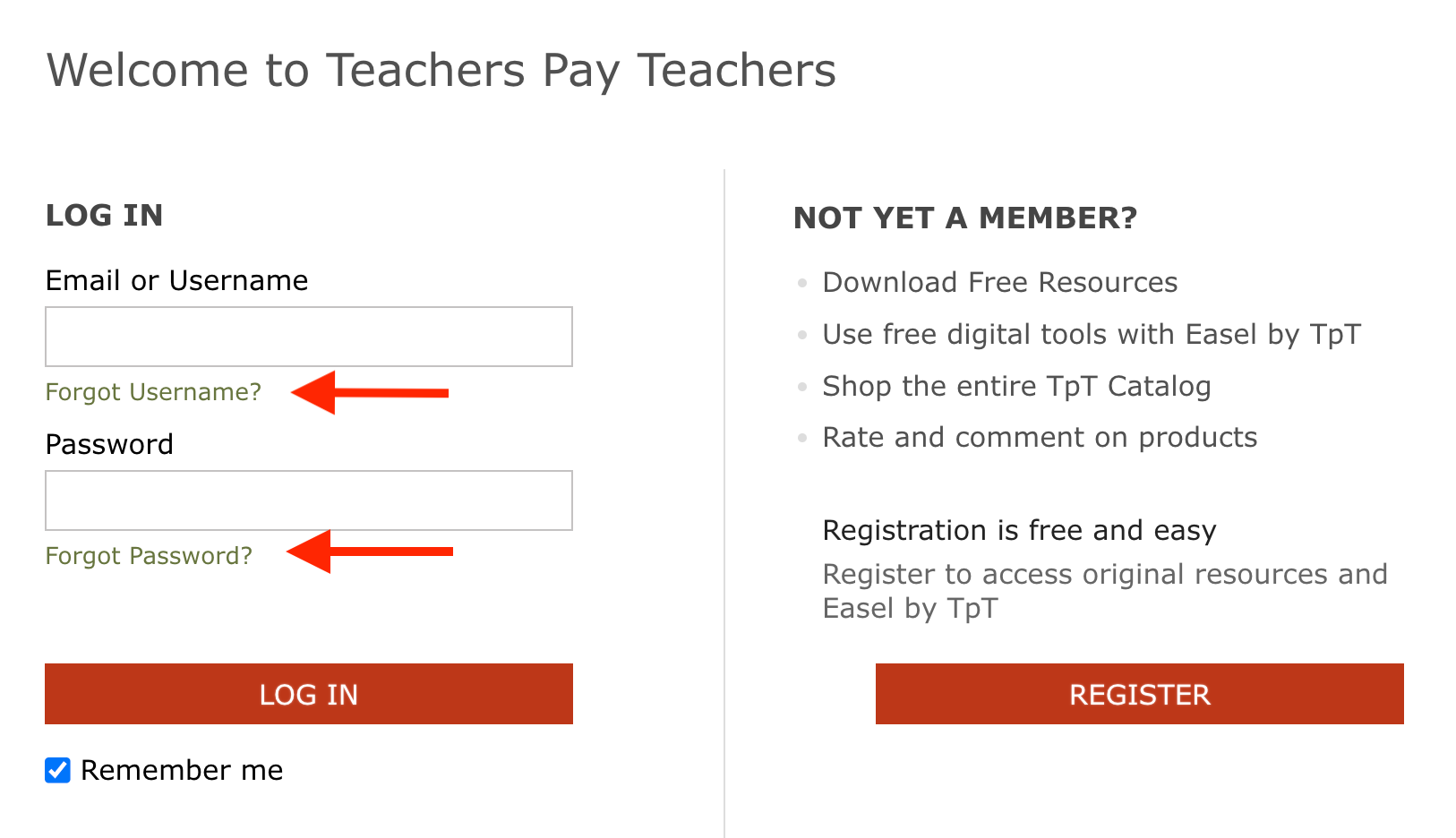 After you've entered the email address associated with your account, check your email inbox for an automated email that contains your username or a link to reset your password. If you're not seeing the email:
Check your spam and/or junk folders to make sure it didn't end up in there accidentally.

If you're a Gmail user, there may also be a folder named "Promotions" you can check.

If you're a Hotmail/Outlook user, you may need to click the "Other" tab in your inbox to see the message.
If you need additional support, please click on the chat icon at the bottom right of your screen for instant support from the TPT Bot and follow the prompts for assistance with accessing your account.