When uploading a Google Drive file, you'll want to make sure the sharing settings are updated so that "Anyone who has the link can view." This allows the connection between TPT and Google to work so TPT can make copies of your file for each Buyer.
Your original resource link will never be shared with Buyers. Instead, after purchasing the resource, Buyers will see an "Add to Google Drive" button in the "My Purchases" section of their account. Clicking this button will create a unique copy of your file/folder in the Buyer's Google Drive, so each Buyer has a unique link to the file(s). Additionally, any edits that a Buyer makes to their own copy won't be reflected in your original file.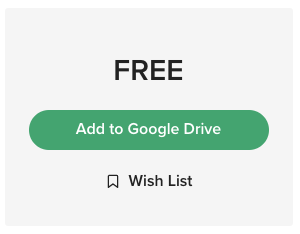 Be sure to not move or delete the file from your Google Drive account, as not all Buyers will add the file to their Drive right away, and some may need to copy the file to their Drive again in the future. If we notice that the file isn't available anymore in your Drive, we'll notify you so that you can fix the error and we'll temporarily disable your product listing on TPT.